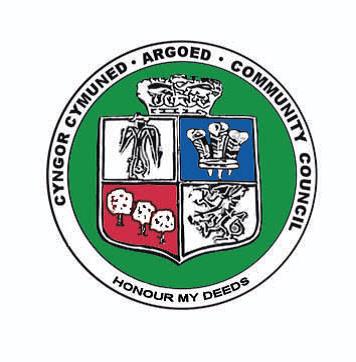 Invitation to Tender for Contract
Argoed Community Council invites a quotation from suppliers for maintenance of planters/boxes and general garden maintenance of the planting under the control of Argoed Community Council, detailed in appendix 1, for the period of five years with an annual review in January of each year.
Maintenance activities include suitable planting, mowing, mulching, spraying, garbage removal and brush cutting in accordance with job requirements and overall need. The removal of all weeds, waste and dead vegetation will be a part of the contract, together with the watering, deadheading and feeding of the bedding plants. Please note that no watering equipment will be provided by Argoed Community Council.
Nursery plants will be supplied by Argoed Community Council after advice taken from successful contractor.
Contractors will be required to provide copies of their risk assessment method statements, obtain their own suitable equipment, Public Liability Insurance and relevant experience. Quotation period closes at midnight on 6 January 2020
For further information regarding this Request for Quotation, please contact the Clerk of Argoed Community Council on 01352 751490 or by emailing clerk@argoedcommunitycouncil.gov.uk.
The contract may be terminated by either party on three months' notice. Additional work may be required, to be negotiated separately.
Rhodri Hampson-Jones
Clerk and Finance Officer
Appendix 1
Areas for garden maintenance:
Shrubs in borders around Mynydd Isa Community Centre and in Mynydd Isa Square
Shrubs in car-park at New Brighton Community Centre
Shrubs in Y Bonc
Central feature in the Memorial Garden
To be pruned once a year and as necessary.
Planters:
30 in and around Mynydd Isa and New Brighton
Roundel in Mynydd Isa Square
Hanging Baskets:
About 16, in and around the Square in Mynydd Isa
Bryn-y-Baal Quarry:
Area behind fence (roadside) to be kept clear – gorse bushes to be retained.
At least one cut of the grass in September/October.
General maintenance
Path mowed around the quarry, providing seating access.