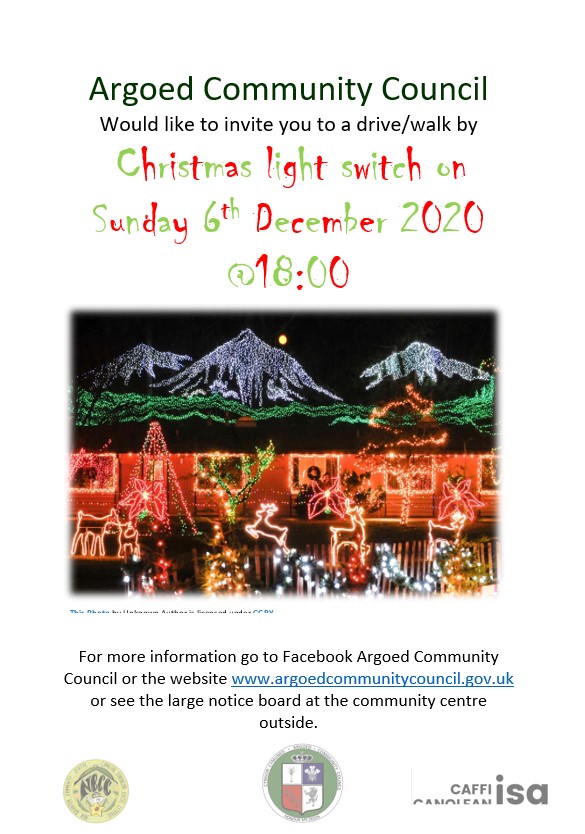 This year we would like to showcase all the wonderful displays that we see each year around the villages and will be doing a synchronised 'Switch On' from Mynydd Isa Square, New Brighton Community Centre and Shangri La (Top of Chambers Lane, next to Mynydd Isa Junior School). We would like all the houses with lovely decorations to get involved by registering their house to be part of the drive/walk by. There is a short form below, to be completed and returned to the Clerk's office in Mynydd Isa Community Centre or by email to clerk@argoedcommunitycouncil.gov.uk. There will also be a special visitor so we hope you've all been nice rather than naughty! Shangri La will also be doing their usual fundraiser for Alzheimers and the form is below for their memory hedge.
We hope you will all join us to make this Christmas memorable.
Please click on the links for more details and the forms:
Posted by

Mared Eastwood
Nov, 09, 2020
No Comments.