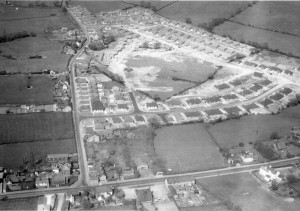 Click on the picture to enlarge
If you have any old photographs, we'd be grateful of a copy as we try to build a pictorial history of Bryn-y-Baal, Llong, Mynydd Isa and New Brighton. We can arrange to scan them so you don't have to do anything.
Contact : –  photos@argoedcommunitycouncil.gov.uk
How things change !

Llong station then and now